Choosing the right web design agency can be a decision that makes or breaks your business's online visibility and sales. When done well, web design can make your brand more recognisable, increase user engagement, and drive more sales.
We have been building websites for clients since 2006. We have either built, maintained or updated hundreds of websites with new features in that time. This gives us a tremendous amount of experience to draw from when giving our opinion on how to find a web design agency.
Here are several steps and considerations to guide you through the process.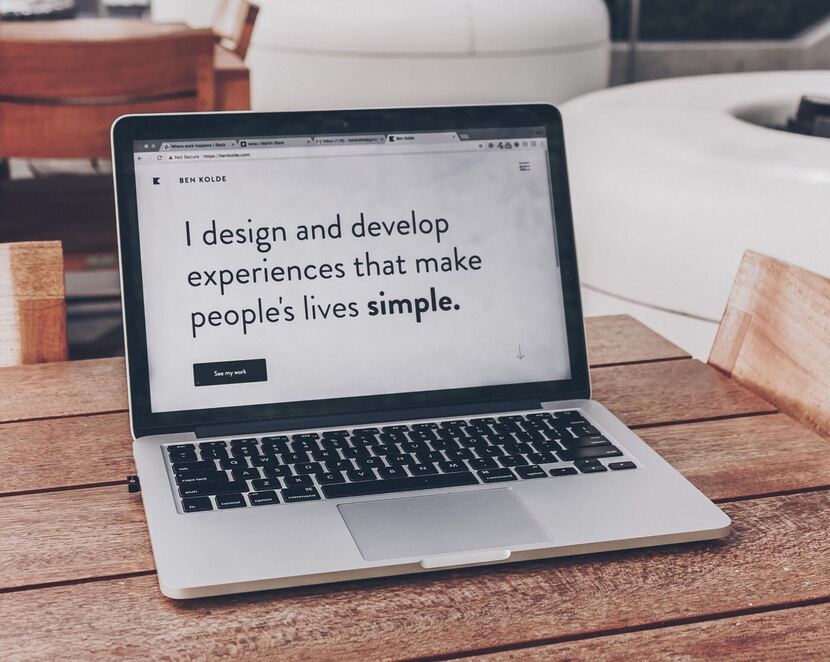 Define Your Web Design Needs and Goals
Before you start looking for a web designer, it's essential to understand your needs and long-term goal. What is the purpose of your website? Is it to educate, to sell, or to entertain? The answer will dictate the type of design you need. Some companies specialise in ecommerce web design, while others are adept at creating informational blog sites.
Many web designers are all-rounders that can design great websites regardless of the goals, objectives and type of website.
Set a Realistic Budget.
Budgeting is an important aspect when choosing a web design agency. However, remember that web design is an investment and going for the cheapest option is almost always not the best option. Agencies can charge vastly different rates depending on their reputation, location, and the complexity of your project. Be clear about your budget upfront.
Something to remember: regular maintenance, updates and the cost of additional features. I have seen many companies get stung with a cheap website to get started and then hit with incredibly high fees for even the most basic of additional features. The solution here would be to ask upfront for the cost of ongoing support once the website is built.
Research Web Design Agencies
Next, start researching potential agencies. Look at their websites and portfolios to assess their skills and style. Do they create visually appealing, user-friendly sites? Does their aesthetic align with your brand? Their past work is often a good indicator of what they can deliver.
Many agencies keep a lot of their work private. If you find an agency you are interested in, get in touch and ask for a list of websites they built. At Teckle Digital, we have many clients that we are not allowed to advertise publicly but are allowed to share privately.
Client Testimonials and Reviews
Client testimonials and reviews provide insight into an agency's reliability and professionalism. Positive feedback from previous clients can give you confidence in the agency's abilities, while negative comments can serve as red flags. Look for reviews on their website, Google, or industry-specific review sites.
Unfortunately, many larger web design agencies have their employees leave 5-star reviews to manipulate the numbers. As a client, you can look at the reviews and then Google the names of the people. You will be surprised how many come back as employees of these companies!
Once you speak to a web design agency, you can ask them to provide contact details for references. This is a common practice and something we encounter regularly.
Industry Experience
If your industry has specific needs, hiring an agency with experience in that sector is beneficial. They'll better understand your target audience, market trends, and industry-specific challenges, which can lead to a more effective web design.
At Teckle Digital, although we build websites for various industries, we have become very efficient in the healthcare, e-commerce and financial services industries.
Services Offered
Web design is often just one piece of the puzzle. You might also need SEO, content creation, or digital marketing services. If this is the case, consider agencies that also offer these services. Having everything under one roof can simplify communication and ensure a more cohesive online presence.
Teckle Digital is an excellent example of a full-service digital agency that can provide web design, SEO, content creation and paid ad campaigns on search engines & social media. We are predominantly known for our reputation as an SEO agency in Edinburgh, but we have just as much expertise and experience as web developers.
Technical Expertise
The agency's technical expertise is another important consideration. Are they proficient in web technologies such as HTML5, CSS3, JavaScript, or responsive design? Can they work with the CMS or ecommerce platform you plan to use?
If you know that you want a specific platform like WooCommerce, WordPress or Laravel, then you would be best served to look for agencies that are experts in those. Luckily, I listed a few of our most common platforms!
Communication and Customer Service
The agency's communication style and customer service are equally crucial. They should be responsive, open to feedback, and willing to explain technical aspects understandably. You will work closely with the agency; effective communication will make the process smoother.
We like to be flexible with communication. Many of our clients like to have a weekly catch-up during the development, whereas some would prefer an email every week and a face-to-face every few weeks.
Generally, as a Teckle Digital client, you would get an email and mobile phone number through which you can get fast responses to questions. Most clients use email, text and phone calls to keep communication flowing.
Consider the Future
Finally, consider the future. Will the agency provide support and maintenance after the website is live? Can they help with updates or redesigns in the future? Choosing an agency that can grow your business is a wise decision.