Leading SEO Agency in Edinburgh
Want to get your website ranked high on Google?
You are in luck! You have found the best web design and SEO Edinburgh agency but what makes us special?
We deliver results – At the end of the day, this is all that matters
We are web designers and developers. Not all SEOs know how to code a website, but we do! 
We have over 13 years of experience of ranking websites on page one of Google
Our SEO Edinburgh services are both reliable and affordable
All of our digital marketing work is tailored to each individual client – no cookie-cutter packages
We provide regular updates and real-time data showing growth and progress
As well as regular updates we like to have regular phone call meetings to chat over progress
Unlike other agencies and freelancers in Edinburgh, we DO NOT outsource to third parties – You hire us, so you get us!
Book Your Free Consultation Today
SEO Edinburgh
We here at Teckle Digital SEO Agency are a specialist digital marketing company in Edinburgh with clients from all over Scotland and the UK. We have over 13 years of experience in delivering top rankings on Google with our bespoke SEO services. We pride ourselves on providing services that are transparent and reliable for getting results in search engines. Unlike other agencies, we don't believe in cookie-cutter or cheap packages because they simply don't work. We offer a data-driven approach to SEO, Social media and Adwords PPC. When we make marketing and SEO decisions they are backed up hard data and thorough research. This gives us and our clients an edge over the competition and the main reason we think we are the best SEO agency in Edinburgh.
Our affordable SEO services are all custom to each business that we work with. This means progress and results come faster and you only pay for the services that are backed by data to work. Get in touch today for a free consultation.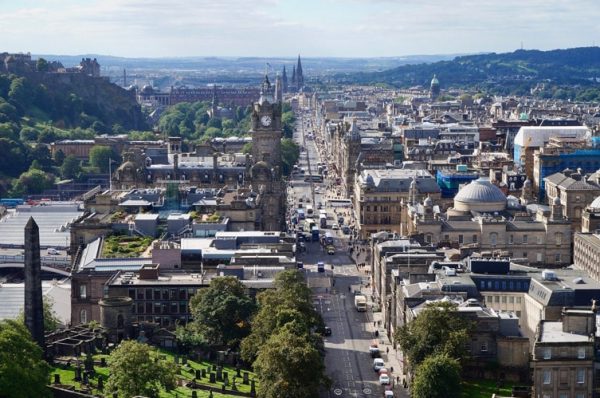 Recent Client Results
Over the last 13 years, we have been able to help hundreds of businesses in Edinburgh and across the UK with SEO. These results are Google search positions and organic visitors but rest assured the main data we measure to ensure our services are working are sales, leads and more importantly ROI.
Being Found on Google
Our agency knows how difficult it can be for Edinburgh businesses to get to page one on Google and other search engines. This is why we have developed a completely transparent SEO service which is 100% data-driven. We track, compare and analyse over 600 ranking factors and using our in-house processes we construct a plan of action which shows us exactly why your not ranking and why your competitors are. Based on these findings we can then estimate progress, future website visitors and your ROI.
During our initial free consultation, we provide you with this analysis in a spreadsheet (these spreadsheets are massive!) as well as a blueprint of how exactly we plan on getting you the results that you are aiming.
Local SEO is a specific service that we provide to companies that want to rank higher for keywords with geographic locations in them. For example, you will have likely found us by searching for SEO services Edinburgh on Google, we have helped many businesses over the past 13 years. Both of those searches will bring up a Google map result with 3 listings, this is called the three-pack. Many years ago it used to be 7 listings but now that it is 3 listings it is competitive.
Our Local map service specifically combines optimising for both normal organic search results with optimising for the three-pack. As of 2019 all of the Local clients that have been with us for more than 3 months are featuring in the three-pack.
Getting your business featured in the three-pack alone can produce results well in excess of what many expect. This is the sole reason we advocate using local SEO for small businesses around Edinburgh as it will have a profound effect on your sales and leads.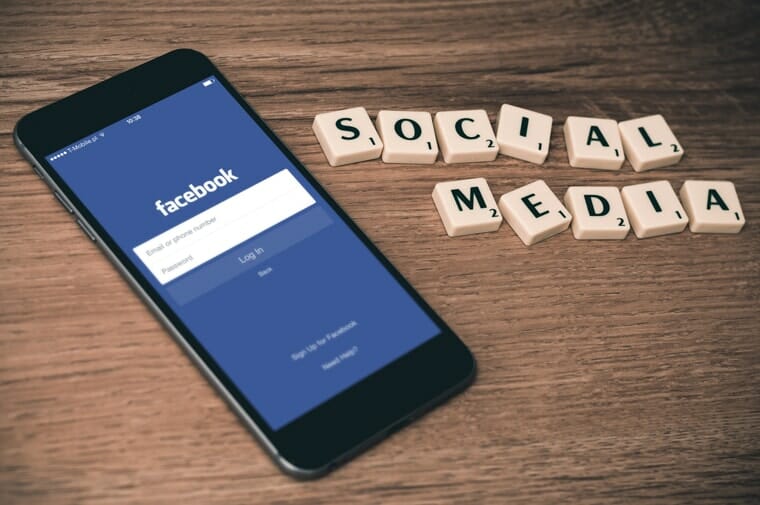 Getting your brand in front of new potential customers isn't just about ranking high on Google search results. Social media and digital marketing can be used to both nurture your existing customers as well as reach potential customers who may not be looking for you on Google.
There are generally two methods we use for social media marketing. The first is a more natural process which involves creating shareable content on a consistent basis which is based on promoting what you do in an entertaining and informative way. This will help grow your social accounts as well as increase general brand awareness. Many of our local Edinburgh based SEO clients have achieved success through social media management like this. 
The second option is to run a paid advertising campaign on the likes of Facebook and Instagram which is structured towards a specific set of products or services that you offer. Using data-driven techniques and targetted demographics we can ensure your products reach the type of people who are most likely to purchase. This form of social media marketing is best suited when you have a service or product to specifically sell online. Again this is a social media marekting service that has worked wonders for many of our Edinburgh based clients.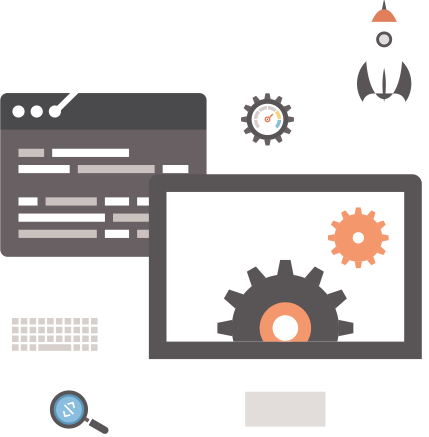 Simply put we get results for our clients. We have helped hundreds of businesses around Edinburgh do exactly what you're looking for. Getting more business from online! That may be with SEO or it might even be more cost effective to run paid advertising on Google Adwords. When you contact us we will provide you with a breakdown of what we see as being the most viable marketing opportunities for your business and budget with a break down on costs, timeline expectations and expected ROI.
We're not a generic and faceless SEO company that "guarantees" you specific positions for keywords because no ethical agency would do that! We're the type of agency that gets you measurable progress through increased traffic from search engines, increased leads and most importantly increased revenue.
Many of our clients tell us that they have been let down previously by another digital agency in Edinburgh. The most common complaints seem to be a lack of communication and the impression that the agency will only do work a few days before the next retainer payment is due. Something you won't experience with us!
Taking a website from nowhere and achieving Page One results on search engines isn't an easy or quick task. In most cases, it takes months of well planned and executed tasks which when combined provide the foundation of a healthy and successful SEO strategy. Many of our clients ask us what it takes to get a website to increase it's organic search engine positions and there isn't simply a one size fits all answer. Every website is different and every business is looking for different keywords and goals to be achieved. You can have two businesses in Edinburgh that provide the exact same products, but their website can require two very different approaches to SEO.
This is why we don't provide generic "packages" as no two websites will need the exact same tasks to gain page one positions. No reputable and honest SEO consultant should provide a quote without having performed a complete website audit.
The below list is a snippet of what we do every month for our clients!
Well, I'm completely bewildered by the "black art" which is SEO! I own a business in the very competitive Motor Industry and just was not getting noticed anywhere on the internet and so I began my search for help! I came across Teckle Digital a company I was not familiar with but I had a good feeling with after reading through their website. I was looking for a company that was small enough to care about my business but big enough to perform! I contacted Nathan and he instantly filled me with confidence and so we began talking about various things that would get me further up the search. We agreed a term there and then and within days, yes I mean days we were seeing results from rankings, website traffic and even new customers calling!

Fantastic Job done by Nathan and his team!

Great web developers. A high standard of technical expertise and a very good level of delivery on times, dates and budgets. Highly recommended.

Teckle Digital have been our web design and search engine company for 9 years now. Our website performs much better. Teckle Digital have always been responsive to changes and suggestions from myself.
We use cookies for marketing, advertisements and analytics you can learn more here.
The cookie settings on this website are set to "allow cookies" to give you the best browsing experience possible. If you continue to use this website without changing your cookie settings or you click "Accept" below then you are consenting to this.